About
Still Waters in a Storm is a one-room schoolhouse, a reading and writing sanctuary for children ages 5-17 in the neighborhood of Bushwick, Brooklyn.
The structure of our meetings is the same in English, Spanish, Latin and Musical Notation: children and grown-ups study a text together, each writes something inspired by the text, then they take turns reading their writings out loud while everyone listens in a sacred hush.
The one rule is, "Everyone listens to everyone."
The simple grace of this ritual changes lives for the better.
---
Visiting the Real America, Where Seven-Year-Olds Translate Don Quixote by Francisco Goldman for Literary Hub.
Haff invents impossible projects and makes them possible by Valeria Luiselli for El País
Bushwick Storefront a Model School by Steph Thompson for The Huffington Post
My hero: Stephen Haff by Peter Carey, published by The Guardian UK
We Get to Listen by Stephen Haff. Keynote speech at the annual conference of the Arts Business Education Consortium.
Simple Grace – Latin at Still Waters presented at the American Classical League's national conference, 2015
---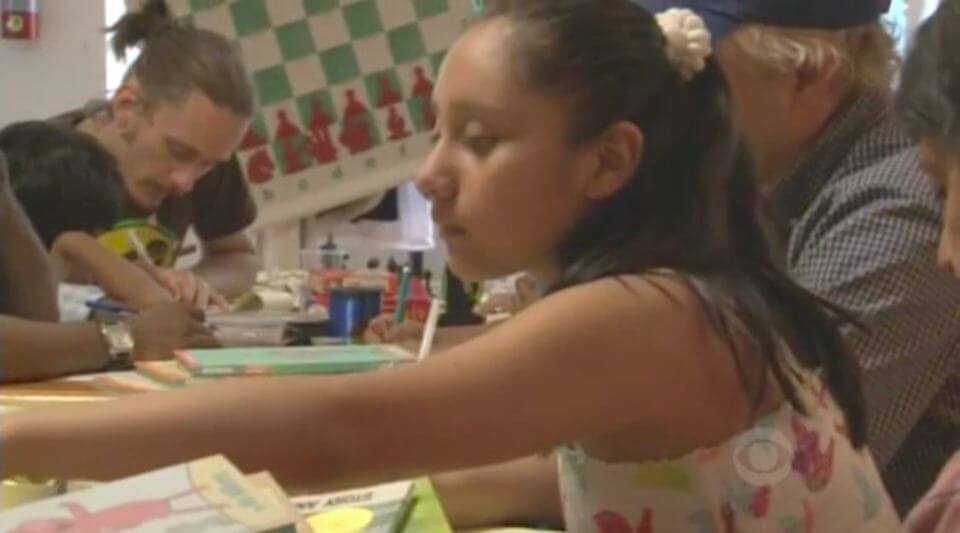 Still Waters offers safe haven from street violence
Ines Ferre of CBS Evening News reports on one solution that seems to be working wonders in New York.